The World of Kalapeet
About us
Any form of art gives emotions to the people and lifts up their spirit and makes them more driven and their concentration improves too. It is very crucial in our lives to nurture and cultivate art in any form. It may be a painting, or a music, or a dance, or playing instrument etc which have a huge impact on our mood and emotions.  Art has a therapeutic effect on us. Yes, surely, it is a therapy. The movements made along with the rhythm of music, improves coordination of our body. It vocalises the sonorous harmony when the coordination of various parts of our body creates a spectacular art, dance or painting or music or the ultimate art of fitness and yoga, the exotic art of mimicry and talking dolls, or finesse of acting, drama, and theatre.  Each of these forms of fine arts is therapeutic to the artists as well as the audience.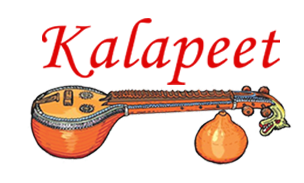 Here at Kalapeet, our team wishes to promote the applaudable artists and their beautiful arts.  We provide you India's the best and ultimate fine arts platform to explore to enhance, promote and teach your art form. We look forward to our wonderful faculty and our students and trainees learning from the best teachers as well as having variety. Therefore, you are all welcome to our multi-talented platform at Kalapeet.
Here at Kalapeet, we collect and update the latest information about the Gurus or artists. You can read about the Gurus/ Instruments/ Courses/ Contests which are added on the website. The website also updates various dance, instruments, and art-forms related information. So just join us and gain access and be updated with news in the area of dance art instruments and Gurus.
Kalapeet offers you the following services:
Faculty: At Kalapeet, you can find information about various artists and get in touch with them. Kalapeet encourages you to get in touch with the most eminent professionals to learn from.  Not only the artist, but you can also even find the best arts schools and colleges through Kalapeet Directory.
Kalapeet Academy:  At Kalapeet academy www.academy.kalapeet.com, Here we offer arts education in various fields as given below:
Kalapeet academy is the largest online platform for teaching and learning various dance forms. Our range of rhythm art includes:
Dance:  The trained professional artists can 
teach Kuchipudi – Bharatanatyam – Kathak – Perini – Folk – Kolatam – Western, etc to the students.
Instrument Playing – India has been creating magic through her music for ages. And the credit to create such a masterpiece that can do impossible and unbelievable things goes to the instrumental players! 
Tabla – Mrudangam – Keyboard – Flute – Guitar – Sitar – Veena – Violin – Saxophone – Drums etc
Singing- Singing is one of those rare talents that can create real magic. The harmony, taal, rhythm, vocals everything about singing is an art itself. 
Carnatic Vocal – Hindustani Vocal – Light Music also includes Bhajans, Folk Songs, etc
Fitness : Regular exercise and physical activity promotes strong muscles and Brain Concentration.
Yoga, Aerobics, Karate, Zumba etc
Fine Arts – Drawing, Painting, Sketching, Visualization Skills, Artistic skills, Imaginative skills, Communication skills, Acting etc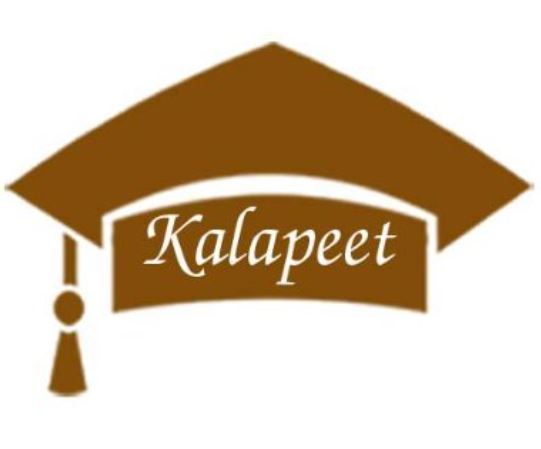 Our global reach
Kalapeet Academy is the leading global marketplace for Arts teaching and learning, connecting millions of students to get trained in their interest in Art.
Our platform aims at reaching is to reach
10M Learners
10K Instructors
10K Courses
10 M Enrollments
10 + Languages
Organizing all Events
We at Kalapeet handle various events like:  Cradle Ceremonies, Birthday & Anniversary Celebrations, Cultural Events, Wedding Planning & Decoration, Corporate Events.  You can contact us to make the even successful.
Conducting contests for students:
To encourage students, and make them competitive in this dynamic world, you can enrol your child in any of the contests. You can visit: Contests – Kalapeet to go to the page.
There are various prizes and certificates given to encourage participation and talent of the children during this pandemic situation.
The topics for students to participate are:  Dance and Music, Art Challenge, Essay Writing Contests, Photography, Story Writing/Poetry, Speech, Painting Contest
Online / Offline Talent Hunt, Festival Celebrations, Arts & Crafts, Idea Generating (Any Topic), Choreography, Science Fair, Sports Contest, Environment Contest
Award Functions
At Kalapeet, we encourage talent and appreciate the efforts of our artists, students, trainers by honouring them by giving them awards for their commendable efforts and achievements.