Be the Contest winner today
n order to make children active and to inculcate competitive spirit among children, they need to participate in different type of competitions. There are many competitions in this lockdown period to encourage children's talent. Therefore, it is our responsibility to encourage their talent through lots of online art contests for kids. I request you all to register according to the set rules and by the mentioned date and submit your artwork before the stipulated time.
This is a way to build confidence among children, Here is a list of contests which are for the overall development of the students.
Dance and Music
Be a mesmerising Dancer, singer or play any instrument.
Classical or Western any dance no age limit – Showcase your talent with Kalapeet and be an icon
You can highlight your hidden painting/drawing talent with this challenge.
A lot of artists are also writers. Start enhancing and exploring your writing skills 
You can showcase your best photography talent through participation in this challenge.
Show your talent in writing story or poems creatively.
Be eloquent by delivering a speech in public.
Use colours and make wonderful painting
Talent meets Opportunity's
Participate in Talent Hunt conducted by Kalapeet and be a ICON.
Kalapeet festival celebrations conducted through online or offline either of this to explore the talent of participant in various Arts
Kalapeet Organization organize craft competition at national level for all professional artist, art lovers, art teachers, students of art & craft.
Artists from any where in the world can be participated and awarded with cash prizes, trophies, scholarships, gift hampers, certificates etc. 
STUDENTS' Innovative Idea Generation COMPETITION
Students can submit any idea irrespective of subject, This will help students innovative thinking 
Kalapeet Choreography Online has announced a brand new competition for the virtual era – the International Online Competition.
"You've prepared tirelessly for your Art's seasons. Now take all of the work that you've already done and push it up a notch to compete on a virtual world stage," says the team behind the event.
Motivate your students through competitions and inspire them to love STEM
Science competitions are a great way to engage students, build on their practical skills and test their knowledge. Competition teaches the importance of teamwork, success and failure. You can also use competition materials in your lessons, as homework, or as part of an extracurricular science club.
Most competitions have changed to a virtual format this year. Nevertheless, the following competitions are a great way to motivate students, develop their practical projects and written skills and even be in with a chance of winning fantastic prizes.
Sports Contest
Environment Contest
The Best Environmental Competitions for Students.
nvironmental competitions are available to students of all ages and come in a slew of different structures and styles. Want your students to get introduced to ocean science? There's a competition for that. Want students to start taking on conservation or sustainability projects? There's a competition for that. Want to create videos, posters, or written research reports about environmental challenges? There are competitions for that.
Enquiry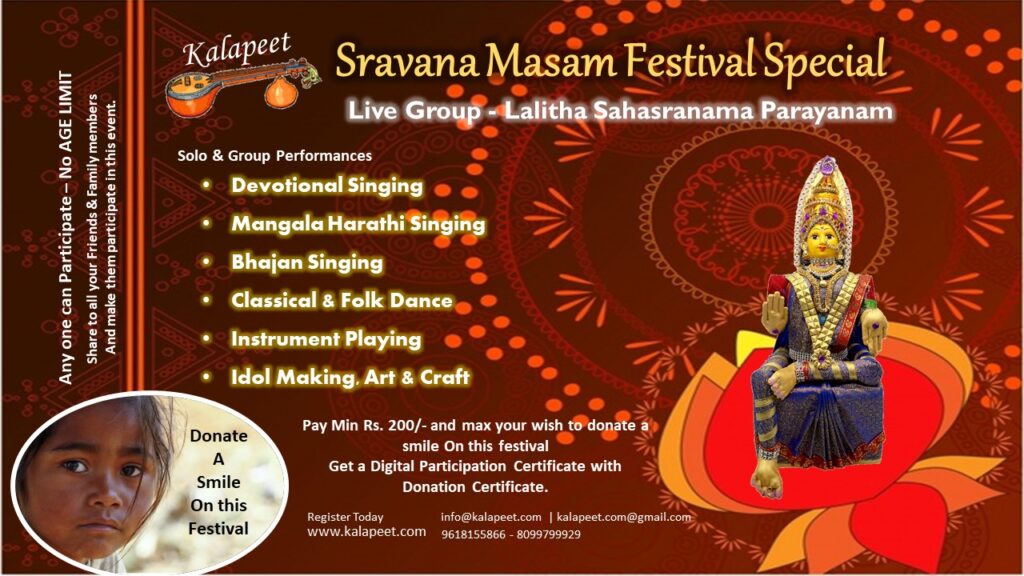 FAQ ?
Kalapeet is an organization for Artists, Gurus, Students to share your art on Kalapeet Platform. This platform provides a great opportunity in molding art lovers.
2. Why online contests are held?
In order to make Students/Children active and to inculcate competitive spirit among them, they need to participate in different type of competitions. There are many competitions which are being held either Offline Stage shows  (Or) Online virtual – in this lockdown period to encourage children's talent.
3. What are the contests held at Kalapeet?
Dance and Music, Art Challenge, Essay Writing Contests, Photography, Story Writing/Poetry, Speech, Painting Contest, Online / Offline Talent Hunt, Festival Celebrations, Arts & Crafts, Idea Generating (Any Topic), Choreography, Science Fair, Sports Contest, Environment Contest.
4. What are the eligibility requirements?
Based on event to event there is a age category defined, for few there is no age limit any one can participate, and All students/ children of various age groups can participate in any of these contests in which they are skilled. The contestants should not be related to the members of the selection committee.
5. How to send the contest art work?
The contestants should send their work in the form of pictures or audio or video clips. Through the instruction given in the website (submit buttons).
The artists should record their work clearly and upload the pictures or audio or video clips, Video clips can be either through (YouTube Link or Facebook Link) properly on or before the said date. The work should be originally performed or done by the contestant.
7. What are the awards given to the winners?
Depending on the various competitions, various awards would be given to the winners. The awards like cash prize, certificates or gift coupons will be given to the winners. participation certificate will begiven to all the contestants which can be downloaded.
8. What is the process of registration?
The registration fee for the competitions varies, few of them are free and few or paid based on the event expenditure., You can find clear details of particular on going event and check for prices. 
The competitions images or video clips should be uploaded on the registration date itself.
During the online submission, all the details should be filled out correctly.
The information provided by you should be true.
Registration should be done through online mode only.
9. How are the contestants selected?
Kalapeet team will shortlist the participants and send there Work/Art to the various Judges –  .
For few contests there is a scope of multiple rounds will be conducted 
Based on the Judges judgement the winners will finally selected and the information will be displayed on our website.