What is Esraj?
The Indian bowed instrument also called 'esraj', is well known with the name 'Tar Shehnai'. The metal horn that is attached to its soundboard amplifies the sound. Sometimes, the horn of a phonograph is used in the instrument. The sounds produced by a violin and Shehnai (instrument of India) are similar to the sound produced by the tar Shehnai. The Tar Shehnai sometimes replaces the Shehnai when no player is available. The meaning of 'tar' means 'stringed'.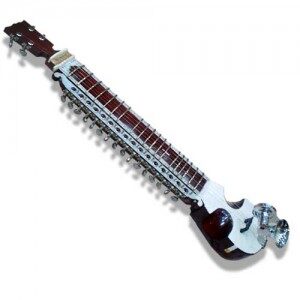 The sound
There is a mechanical amplifier attached to the esraj- the Tar Shehnai. Being modeled on the gramophone soundbox, the amplifier is fixed onto the soundboard of the instrument so that it projects a stronger and more directional sound. Due to the amplifier, the sound quality of the tar shehnai becomes similar in effect to the sound produced by a violin.
If you are interested to learn music and looking out for a singing institute near you, please feel free to contact us.