Source from Google
We remembered iconic Indian actress and dancer Zohra Segal who is India's first female actors to get recognition globally. The special doodle has her animated picture in a classical dance posture with floral background by Google on on Tuesday (September 29). The special doodle on Zohra Segal is designed by artist Parvati Pillai.
Ageless and timeless in her over seven-decade-long theatre and film career, Zohra Sehgal's zest for life, wit and charm will continued to inspire generations to come.
If Zohra, who died Thursday at the age of 102, was named the "Laadli of the Century" by the United Nations Population Fund (UNPF)-Laadli Media Awards, she was also labelled a "tireless performer" by her fans and well-wishers.
Her over 70-year professional journey is beautifully summarised by well-known stage personalities M.K. Raina and Anant Raina in "Zohra Sehgal: An Interview 2012", a documentary featuring a lengthy interview with the actress along with old photos from her family albums showing how she didn�t let age dampen her spirit at all.
On her 100th birthday, her first official biography, "Zohra Sehgal: Fatty" by her daughter Kiran Segal was released.
Born as Sahibzadi Zohra Begum Mumtaz-ullah Khan April 27, 1912 in Saharanpur in then United Provinces, Sehgal was one of seven children of Mumtazullah Khan and Natiqua Begum.
After graduating from Lahore's Queen Mary College, Zohra, who was passionate about dance, chose career over marriage. Her tryst with showbiz began with dance when she joined Uday Shankar in 1935 and worked with him for a few years.
She went on to teach dance in Almora later, and that's where she met painter and dancer Kameshwar Sehgal and married him. She later took to dramatics with the Prithvi Theatre in 1945.
Zohra worked with them for 14 years, travelling to various cities, and even joined the Indian People's Theatre Association (IPTA).
Her journey into filmdom was been interesting too. Described as a doyenne of Indian theatre, she appeared in over 20 films.
Apart from others, she worked with four generations of Bollywood's famous Kapoor family – from Prithviraj Kapoor to Raj Kapoor, Rishi Kapoor to Ranbir Kapoor, she worked with them all.
Co-incidentally, her last movie "Saawariya", was Ranbir's first movie.
Zohra had joined Prithvi Theatres in 1945, and had said that the 14 years she spent there had a affirmative influence on her life.
�If you like my work today or praise my work, it's all thanks to Prithviraj (Kapoor),� she was quoted as saying.
Zohra is best remembered for her appearances in "Bhaji on the Beach" (1992), "Hum Dil De Chuke Sanam", "Bend It Like Beckham" (2002), "Dil Se…" (1998) and "Cheeni Kum" (2007).
She was perhaps one of the first Indians to have a taste of international entertainment. In the mid-1960s, she featured in an adaptation of Rudyard Kipling's "The Rescue of Pluffles", and then also anchored a few episodes of television series "Padosi".
While she was in London, she featured in a film called "The Courtesans of Bombay", directed by James Ivory in 1982. There was no looking back in international showbiz thereafter.
She went on to feature in TV series like "The Jewel in the Crown", "My Beautiful Launderette", "Tandoori Nights" and "Never Say Die".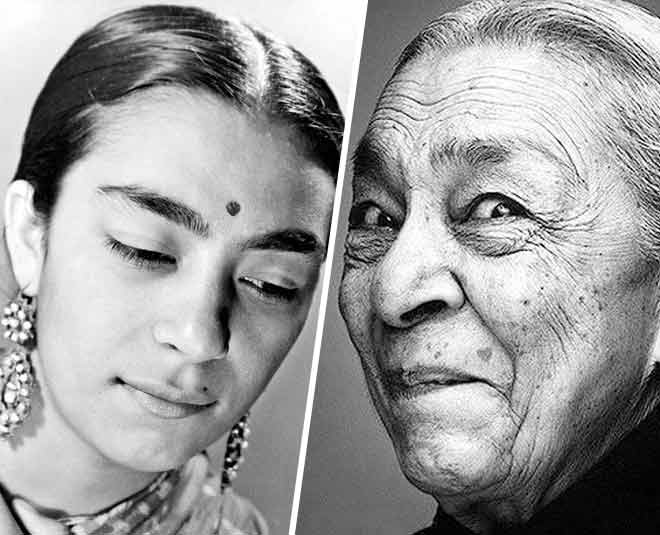 Zohra came back to India in the 1990s. She was around 80 years old then. While many would have thought she would quit the entertainment world, she was not ready to call it a day.
Sanjay Leela Bhansali, who directed her in two of his films, "Hum Dil…" and "Saawariya", had once said: "To call her a livewire is an understatement."
On the small screen, she featured in "Amma and Family", and bagged roles in big banner movies.
She was passionate about acting that she never said no to any role, even if it was not up to the mark.
�Acting is the only thing I enjoy apart from kissing my children, grandchildren and great grandchildren,� she had said in one of her interviews to ibnlive.in.com.
�I have hardly ever refused a role. If I get a bad role, I take it up and work on it.�
Her work won her several prestigious awards. In 1998, she was honoured with the Padma Shri, one of India's highest civilian honours, following which she received the Kalidas Samman in 2001, and the Sangeet Natak Akademi in 2004. In 2010, she was bestowed the Padma Vibhushan.
At the fag end of her life, age-related problems surrounded her and she had requested for a ground-floor government accommodation from the union culture ministry and the urban development ministry, under the artiste quota, but it was denied. She was 101 at that time