Luddi dance is performed to celebrate the victory, it is basically performed by males. The steps are simple and slow and it is a mash-up of Bhangra. There is no discretion of gender while performing the dance as it is an enjoyable moment for all the ones celebrating victory. The Luddi dance, though colorful, doesn't have any particular dress pattern. The dancers usually wear a loose top or shirt which shows that the dancers can enjoy the dance freely.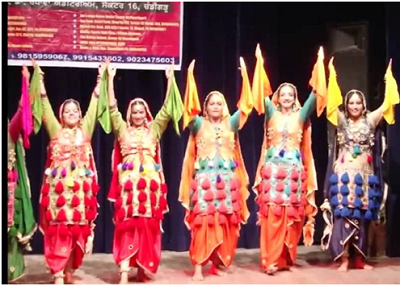 Performance
There is a rhythmic pattern that is followed throughout the dance. This dance is surely a treat for the eyes due to the way it is presented. We can carefully observe the snake-like pattern in the movements in the Luddi. The head movements made by the dancers are very distinct. This dance is mostly performed during marriage occasions and Mehandi functions. the performers put one of their hands on their face and the other is placed on their back hence giving an appearance of a snake.A drummer is usually seen at the center of the performance in the traditional Luddi dance. This dance is considered more popular than the Bhangra dance around the areas of the Sutlej river.
History
The history of this dance dates back to the era when the women were sold in the Basara market and the Punjabi Sardars bravely rescued them. An extended Kurta is worn and a loincloth is worn on the lower part of the body. The men even wear their traditional Turban and the patka. Mostly the men perform this dance.