Kathak word is derived from Sanskrit word Katha meaning story. It emerged from North India.
The storytellers known as kathakas are the folk people who traveled telling the epic tales of gods and goddesses similar to Mahabharata. Indian culture is accentuated by kathak. The ancient temples have written scripts and sculptures of kathak dancers engraved. They all date back to the 4th century B.C.using hand gestures and facial expressions the priests recite the mythological stories.
The dance in the temples was banished by the Mughal empire because the dance was not encouraged as a form of worship. The prominent phase for kathak dance included the bhakti movement demonstrating devotion to gods in the medieval era. The Indian cinema depicts many Kathak interpretations in the modern era.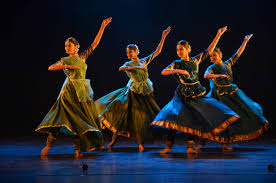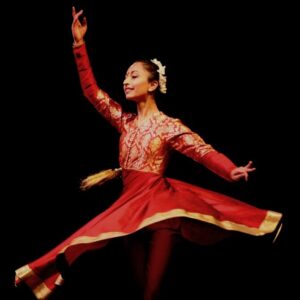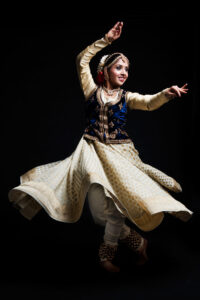 In spite of its past, the kathak with the instruments like the dilruba, bansuri , esraj, ghungaru, harmonium, etc is a much-pursued dance. The other instruments like santur, pakhawaj, sarod, sarangi, surmandal, sitar, and tabla. The tanpura provides the background music for Kathak dance.
The footwork movement is accompanied by the tabla and pakhawaj including the talent of the instrument player. The story of Radha and Krishna makes the dance form very enthralling and memorable.
There are stylized gestures along with expressive dancers' movements depicting the heritage and culture of India.