The predominant dance form of India is Odissi which emerged in the Hindu temples of the eastern coast of Odisha in India. Theoretically, it dates back to the Natya Shastra which is a very old Sanskrit Hindu text on the performing arts. It manifests the dance postures which are associated with Hinduism Jainism and Buddhism.
Odissi is a classical and traditional dance style. It is illustrative to mythical, religious stories and devotional poems are shown by the dancer with movements, expressions, and gestures, and signs including nrita, nritya , natya, and moksha which are the themes of Vaishnavism which associate with Hindu gods and goddesses like Shiva, Surya, and Shakti.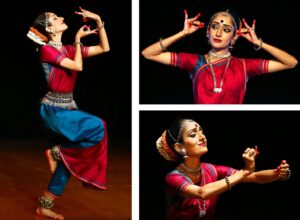 The Odissi dance also is formerly known as odra nrita is appreciated all over the world.
The language of the eyes should be learned through the dancers and the actors of the Odissi dance. The eye expressions are all that convey the message the other body movement seem to fade away.